06 December, 2021
VietCredit Finance Joint Stock Company (VietCredit) and the National Payment Corporation of Vietnam (NAPAS) signed a Memorandum of Understanding (MOU) to develop domestic chip credit cards at the conference themed "Toward a cashless country" that was co-organized by Tuoi Tre (Youth) newspaper and the Payment Department, the Communication Department belonging to the State Bank of Vietnam (SBV).
At the conference, VietCredit was the only financial company that participated besides 13 banks, signed a Memorandum of Understanding with NAPAS that included speeding up the development of domestic credit cards and realizing the objectives of the Non-cash Payment project of the Government from 2021 – 2025.
According to the MOU, the two parties commit to enhancing cooperation and support to increase the number of cards issued, cards used by providing flexible, simple credit granting and approval policies to customers, expanding sale network, offering promotion activities as well as continuously enhancing communication activities to educate and create a habit of using payment cards regularly for people;…
Mr. Ho Minh Tam, Chief Executive Officer said: "Domestic credit cards are the excellent channel for many people to access official capital from a credit institution and experience the outstanding benefits. Hence, VietCredit will focus on developing the domestic credit cards issuance to achieve the goal in the next five years to issue 3 million cards according to our business strategy.".
"We hope this goal will contribute to strongly speeding up the domestic credit card market, promoting non-cash payment as well as implementing a national comprehensive financial strategy and stepping up to fight against usury." Mr. Ho Minh Tam emphasized.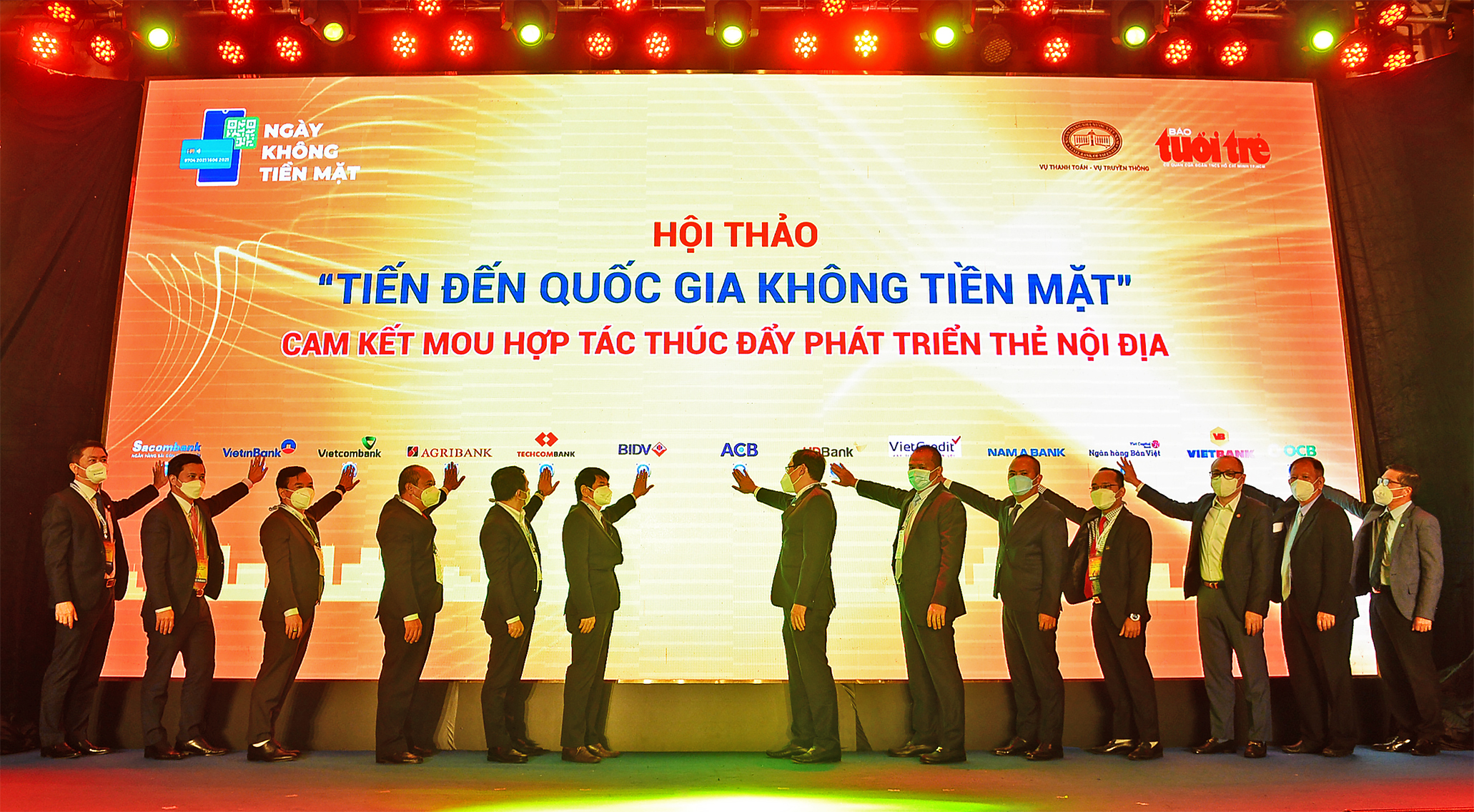 CEO of VietCredit – Mr. Ho Minh Tam (fifth from the right) and representatives of banks performed the signing commitments with NAPAS
With domestic credit cards, VietCredit has been actively helping many people with low and middle incomes (only from 4 million/month) to use convenient and professional financial services with reasonable fees.
Especially, VietCredit is the first financial company to launch VCCS domestic credit cards in April 2021 based on the cooperation with NAPAS. These domestic credit cards are chip cards to ensure the safety, confidentiality of card information, prevent risks, fraud in payment transactions, and provide many conveniences to customers.
As the owner of VietCredit card, the cardholder will experience a duo of features include withdrawing cash at ATMs and swiping the card for shopping payment, daily spending, or as a backup account for urgent and unexpected needs situations. Depending on spending needs, customers can choose to use the exact amount they need or use 100% of the credit card limit. This is what makes the differences between VietCredit cards and other credit cards on the market.
During the period of using the card, customers do not have to pay any fees such as card issuance fee, annual fee, card swipe fee, SMS fee, early repayment charges, etc.This is the "No fee" privilege that VietCredit offers to customers with the wish not only to help them to reduce their financial burden but also to remove their fear of card fees and encourage them to experience domestic credit cards.
Another advantage of the VietCredit card is that the cardholder can choose a monthly payment date following their financial ability. This benefit helps cardholders reduce payment pressure and proactively control income and expenses. In addition, cardholders also can manage, track and pay loans easily, quickly, anytime and anywhere with only the VietCredit application.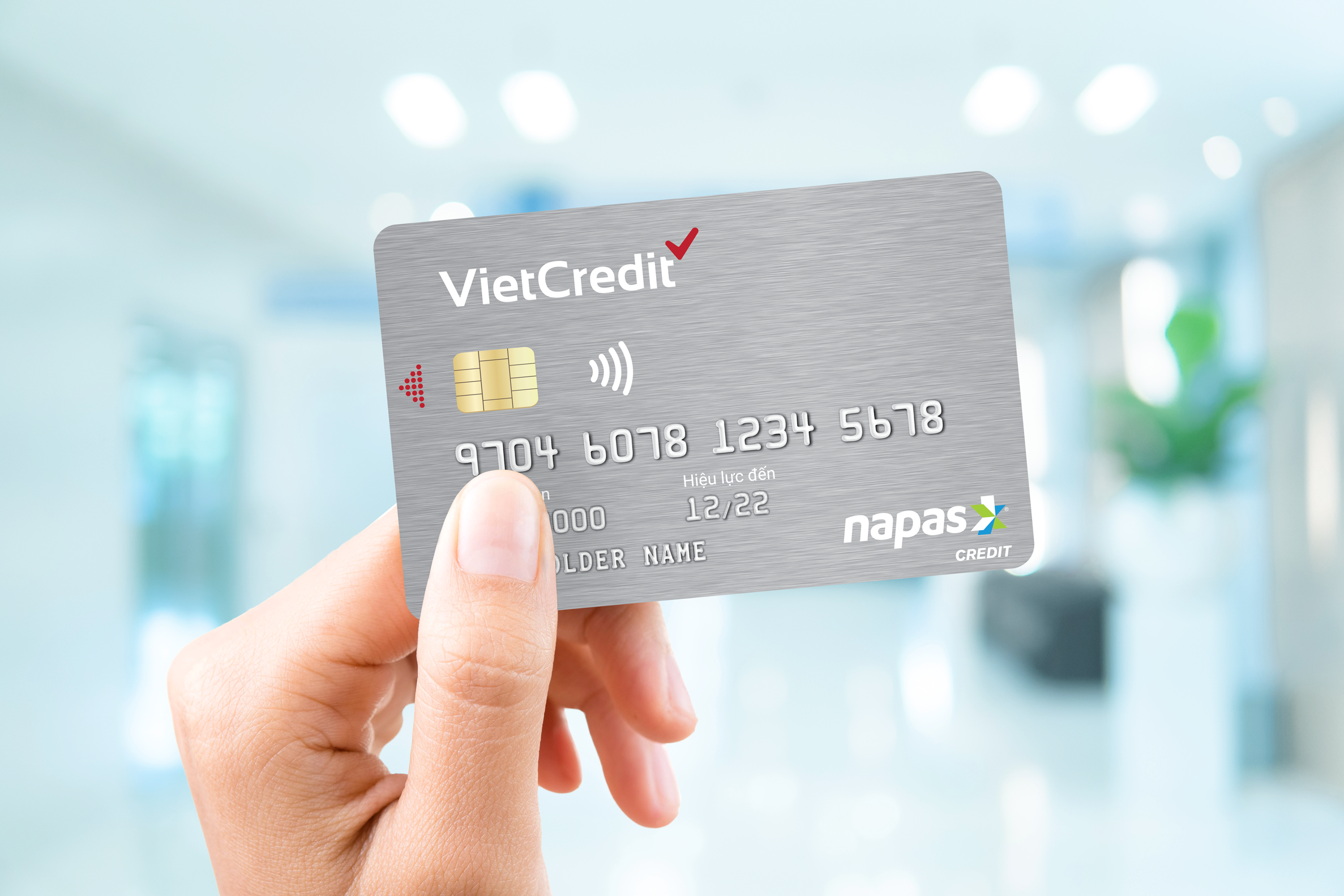 To apply for a VietCredit card, customers only need to download the VietCredit App, register, and submit easily via this app in just a few minutes on their phone anytime, anywhere that ensures safety during the pandemic period.
With a leading position in the domestic credit card among consumer finance market, VietCredit hopes that in the future, every family will own a domestic credit card and experience the privileges that VietCredit is passionate to design for Vietnamese. However, to help customers use the loan effectively, VietCredit also always recommends that customers should not abuse loans for unnecessary expenses and just borrow consumer loans within their payment ability.